Saturday, May 29th, the Moon travels through Capricorn, the sign of the sea goat, most all day! Luna does go void-of-course at 5:15 PM and she remains void until 11:04 PM when the Moon enters Aquarius and is no longer void-of-course. Mercury goes stationary retrograde this late afternoon.
Mercury conjunct Venus, 12:13 AM: This is a fairly active planetary transit that could keep us up past our bedtime this early morning. This can be a good time to talk about improving your relationships, talking about the past and good times, reviewing your investments and budgets, and just keep our brains active. This aspect has been in play for the last 6 days and will continue through June 2nd. With Mercury retrograding tonight, this is not the time to buy a car or spend your money on a fluke. On a positive note, this is a great time to connect with your existing client base, link up with old friends, or just take a trip back home to see the old places. We are talking about the past and our good times with this aspect.
Moon opposes Mars, 9:36 AM: We have a lot of energy this morning for all our weekend warrior projects. This is also a great time for a workout and to express your genuine feelings. We are all taking life very personally this morning. With Mars in Cancer, our country is a Cancer country and we are feeling the "attacks" from this Mars activity. Mars will be in Cancer through early June. The attacks on our country will continue through then.
Moon sextile Neptune, 11:13 AM: We are more in tune this mid-morning. We are more compassionate and able to connect with others more easily. This is a great time for Tai Chi, yoga, meditation, or a pleasant walk in nature.
Moon conjuncts Pluto, 5:15 PM: This aspect is always good for therapy, letting go of past negative emotions, cleaning out the garage and pantry, and exploring new ways to create a better resource base. We tend to look at the dark side with this aspect.
The Moon at 5:15 PM is now void-of-course in Capricorn until 11:04 PM when Luna enters Aquarius and is no longer void-of-course.
Mercury goes stationary retrograde at 5:34 PM: Mercury, our planet that represents communication, travels, the internet, business interactions, and our day to day activity is "stationary retrograde" today! This means that the effects of Mercury retrograde are the strongest. The strength of this aspect remains strong through the next 7 days. With Mercury retrograde, it is a great time to review the past, your previous decisions, and even connecting with friends or lovers from the past. Mercury retrograde will have the strongest impact on the Mutable signs of Gemini, Virgo, Sagittarius, and Pisces. It is never a good time to start a new project, buy a car or a phone, or sign important documents with Mercury retrograde. However, it is a great time to review the past and fix problems you missed. As usual, we are cleaning out, clearing out, organizing, and trying to make our routines more effective. Mercury will be out of retrograde by June 29th. After that time, you can start your new projects.
All times are central.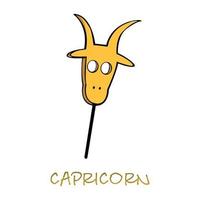 ---