Thursday, July 22nd, the Moon travels through Capricorn, the sign of career, financial security, and deal making, all day! We have plans today but they may move slowly, or you may be blocked. Take a step back and try another plan.
Venus opposes Jupiter, 7:45 AM: This active planetary aspect has been in play for the last 8 days and will continue to be in play for the next 8 days. We are wanting more out of our lives that add to our security, increase trust and intimacy in relationships, and our own sense of creature comforts. This is an excellent time to review your investments and resource bases. This would be a wonderful time to reach out to new clients or to have a new ad campaign. We are willing to go for what we want despite the obstacles or blocks that might be in our path. This is the "go big or go home" aspect. This should improve communication in all relationships so that the truth is easier to come by. This is also a super time for improving business partnerships as well! However, if a compromise cannot be found, both parties may choose another path and not burn the bridges behind them. This is an excellent time for a vacation or planning a vacation. We will want to step away from our routines and explore things that we are really interested in. As always, this aspect helps with over-indulgence. It's easier to spend money, eat too much, drink too much, and then want to do it again all over!! Open your mind to the new ideas and points of view that this aspect can give you.
Sun enter Leo at 9:26 AM: The Sun, our symbol for our conscious ego self, enters Leo, the sign of needing to be special and important, the sign of love from the heart, and a concern for "the children" or our own inner child. This is a great time for self-care. It will be easier to put ourselves first so that we can share what we have with others. Some people may feel that they didn't get enough attention or notice, and they will be the folks dealing out the drama. We are all important and with the Sun in Leo, we are being reminded of that fact. Leo rules fun, play, sexual activity, and having a good time. Make sure you put some fun in your schedule for the next 30 days and the Sun travels through Leo!
Moon trine Uranus, 4:25 PM: We are mentally stimulated with this aspect in the late afternoon. This is a great time for meetings, community work, or just spending time with friends. Our electronics should work better with this aspect. Avoid obligations with this aspect.
All times are central.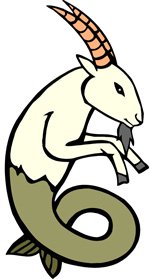 ---